This will be my first Christmas in many years where alcohol cannot play a part for me. It is early November and the reminders are absolutely everywhere. This is not different from other years, I simply didn't think anything of it then. It simply feels magnified for me now and so in my face.
My mind starting focusing on the inevitable Christmas challenge which would be another first for me. It is good to get these firsts out of the way. It's a checklist that has to happen. I am hoping that once every "first" has a tick against it, it will become easier. It will become the norm.
The team at work started to talk about Christmas. There will be the departmental event and there will be the team lunch. The search for a local venue large enough for 200 people and "with a bar" is on. There will be events for those who wish to participate, but feedback from previous years has prompted the need to allow people have a drink and socialise. Yes, I know that drinking in a bar is not a new challenge for me. I will be drinking in a bar with colleagues who know me as a drinker socially. I will be drinking in a bar where some people will know me as a problem drinker. I will be watched. That is natural. There will be some innocent comments about me not having a drink. I know there will be non-alcoholic options. I know that I won't want these options. I know that I will be facing a battle inside my head when offered that complimentary glass of something.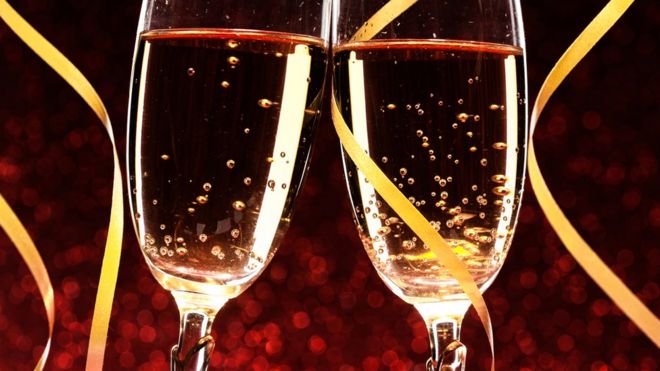 My immediate team always have a separate gathering, usually at lunchtime which makes it easier not to drink. The options were circulated including the menu. All included a "glass of fizz". The choice we have made is a good one. But, there will be a glass of fizz placed in front of me when I sit down at the table. I am going to have to offer it up to someone else. I'm not sure that I am going to want to. The lunch is happening late afternoon so people can stay on and carry on drinking if they want to. It feels so much at the moment that I am hard done by. I know I shouldn't feel that. I have put myself in this position and I have no choice. I am responsible for taking that choice away. No-one else.
Next came the supermarket. The Christmas gifts are starting to hit the shelves. There are the seasonal aisles. There are some great gifts put together by the drinks manufacturers. Fevertree are doing a great box set with two specialty gins and matching tonics with 2 gorgeous crystal glasses. These are not an issue for me. I like the gifts for the glasses more than anything else. The drinks supplied with the glasses are minimal and would need to be topped up anyway! It's the special offers. The ranges of premium spirits being sold at a highly discounted rate. The drinks that I generally associate with Christmas, the Baileys, the brandy, the port… the list goes on. I would always buy a bottle of just about everything (apart from whiskey). Gin and vodka would get special attention and a lot more bottles would find their way into the trolley. The bottles. The bottles are limited edition.
Russian Standard Vodka has a beautiful design, traditionally Russian wrap design in gold and burgundy. It is also being sold for £12. I naturally want one.
So where am I heading with this. Christmas is almost a permission to drink. Not only to drink but to drink at random times, or times and frequency that you wouldn't normally deem acceptable. Drinking quantities that are not typical for that individual. Breakfast, present wrapping, cooking, shopping, lunch time get togethers with friends to share seasons greetings and gifts. It's a tough time for alcoholics. They would be doing all that as a normal behaviour in everyday life. During the Christmas period, others are doing it. It almost justifies the behaviour, making it "normal" and not problematic. Everyone drinks more over Christmas, right? It's quite common to see the most sober among us in a tipsy disposition.
It feels like the "how to get through this" is taking over my thought process. It will only get harder as we move through November to December. I have my next liver specialist appointment on 23rd December. This helps as it gives me a focus. I have not lost the weight he suggested I should following my post drinking sugar cravings. I need to focus on that. My husband worries that at this moment in time, I am denying myself too much which in itself could have consequences, or at least put extra pressure on me.
I will keep you updated.
On a positive, Asda are now stocking Heinekin 0.0 and my son found non-alcoholic Budweiser in Sainsburys!